Upload info and pictures of your rims
Collection or shipment of the rims
1. conveniently upload info and pictures of your rims.
In order for us to be able to make you a suitable offer for the purchase of rims, we need some information about your rims or complete wheels. Simply fill out our rim purchase form. The form is also optimised for tablets and smartphones.
Please do not forget to include pictures.
2. You will receive our offer within 24 hours.
After receiving your data, we will send you our offer within 24 hours. We will send you the conditions under which you can sell your rims by e-mail or telephone. If you agree, we will arrange a collection date and organise the shipment for the purchase of the rims. The wheels are to be packed as shown in the picture description. We will gladly send you the packaging material free of charge.
Note: A binding purchase contract for the purchase of rims is concluded by e-mail. By agreeing to the offer, you give your binding consent to the purchase of the rims.
3. Collection or shipment of the rims or complete wheels and payment
Upon collection, you will receive your money for the purchase of rims in cash, via PayPal or bank transfer, after arrival and inspection of the goods. Both the costs of collection and shipping are borne by us. Of course, you can bring your aluminium rims or complete wheels to us personally and receive your money immediately and in cash.
We only buy original wheels from car manufacturers, no tuning or accessory wheels.
We buy these rims!
We only buy original rims from the following manufacturers: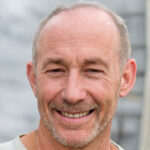 My experience with felgenankauf24 was very positive. The purchase went effortlessly and quickly, I didn't even have to get / pay for packaging material. The price was simply top. Great service!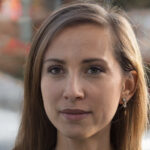 Great service, we received the money for the rims within two days. The sale was really easy as pie.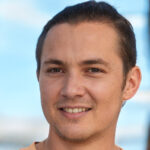 The purchase of our rims was handled professionally and within three days. The price offered was very very good and the service was first class.
-Greetings from Karlsruhe-
Purchase of rims and complete wheels from original dealers
Your aluminium rims are the wrong size after all? The design is not quite right yet?
With us you can sell your rims without any problems. Whether you are buying rims or complete wheels, Felgenankauf 24 is your reliable partner. The purchase of rims is independent of manufacturer's deadlines or manufacturer's guarantees. At Felgenankauf 24 you can sell your rims at any time.
You want to sell your used rims despite scratches? Numerous online dealers will make you an offer to buy rims. And you'll get the best price at Felgenankauf 24. These are the advantages of selling your rims at Felgenankauf 24.
Your advantages with Rim Purchase at a glance:
The name is the law: at Felgenankauf 24 you will receive a binding price offer within 24 hours. You can sell original Audi, BMW, AMG, VW and Porsche rims with us. Felgenankauf 24 only accepts original rims or complete wheels.
Don't want the hassle of the post office? Felgenankauf 24 organises the collection and shipment if you want to sell your aluminium rims. And best of all: there are no costs for you in connection with the purchase of rims.